"More Women" by Saâda Bonaire
🗓 1982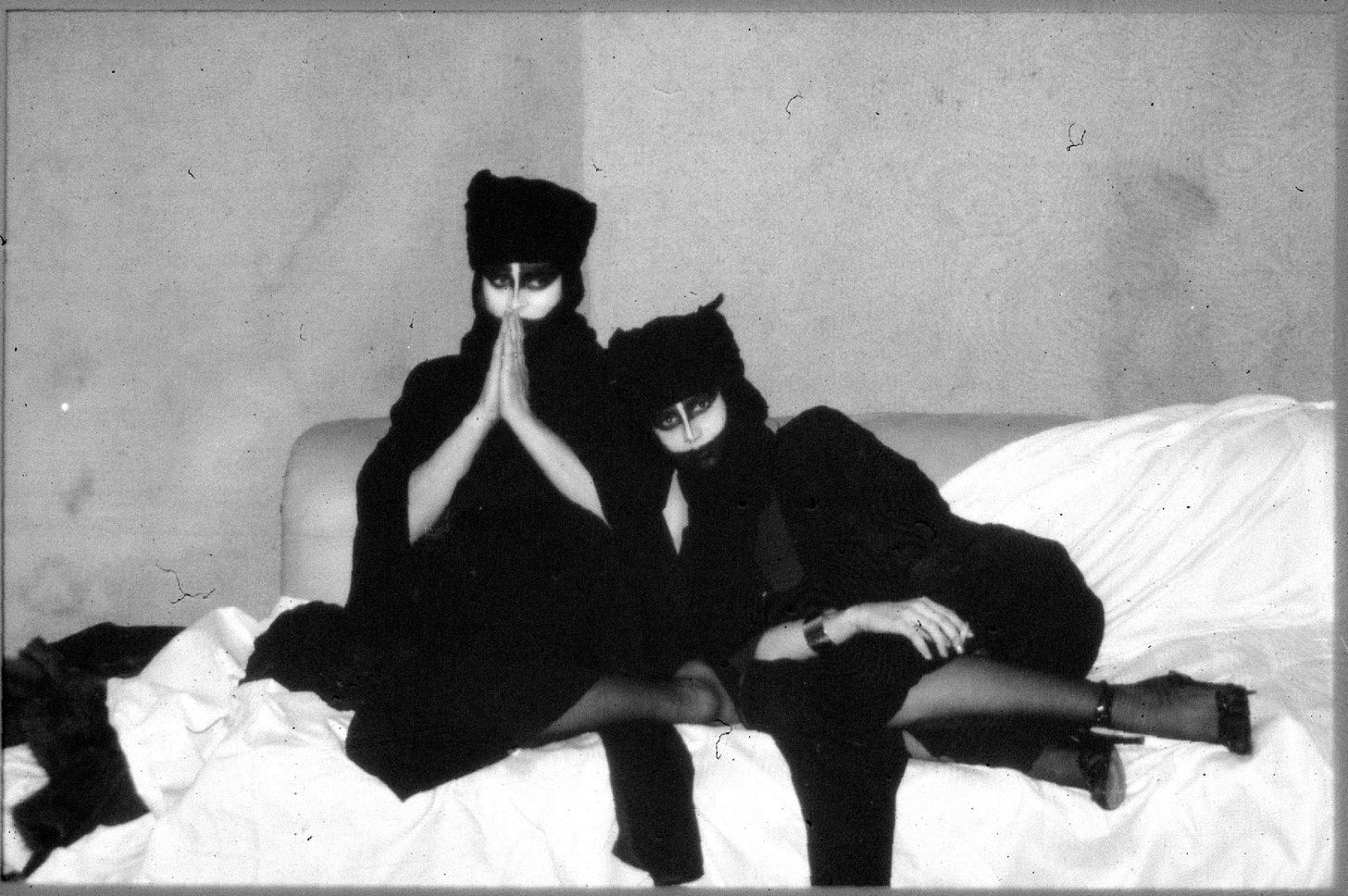 Saâda Bonaire was the concoction of Ralph "Von" Richtoven, a Bremen club DJ who fancied himself a Svengali, never mind that his vision for the group included upwards of 20 musicians at any one time who didn't speak the same language—much less played the same musical scale—backing up his non-musical fiancée, Stefanie Lange and her friend, both women clad in Bedouin wear.
- - -
When Richtoven first conceived of the group, he had a local German reggae band he managed enter a studio to cover both J.J. Cale's "Ride Me High" and James Brown's "It's a Man World" (unfortunately these covers were left off this reissue). He then set about overdubbing some Kurdish folk musicians he met via a Turkish Communist community center, adding his fiancée and her friend last. Trainwreck though it might scan, the results were intriguing to say the least, convincing EMI to let them record some more.
📄 Andy Beta/Pitchfork
📷 Captured Tracks
This is Listen ∞ Eclectic music for curious ears.