"Me Gustas Tú" by Manu Chao
🗓 2001
Not available on Bandcamp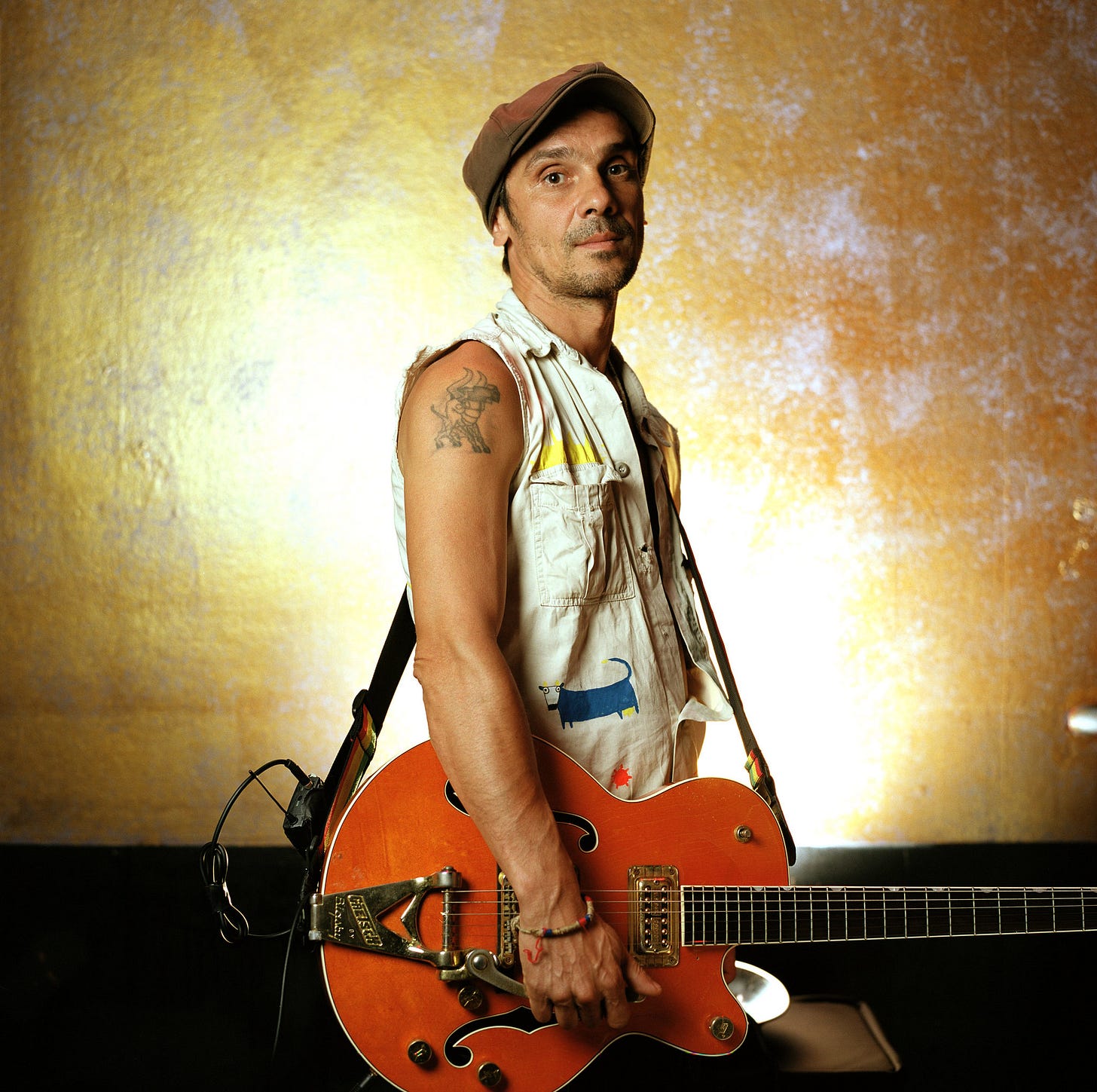 Using what may or may not be true bits of radio broadcasts from places like Cuba, Brazil and El Salvador, subway stop announcements, television news and movies, [Manu] Chao establishes a world where even the places and time are in doubt.
In "La Primavera," over a reggae-ish pulse, Chao keeps asking what time it is in several cities around the world -- and gets multiple answers, all conceivably correct. It all flows into "Me Gustas Tu," in which he lists different places, times and interests, coming back always to his North: Me gustas tu (I like you). Things being what they are, he seems to say, it might be as good a point of reference as any.
In "Proxima Estacion: Esperanza," the music is deceptively simple -- standard song forms, steady beats, catchy melodies. But a subtly layered instrumentation and smart, provocative references reveal themselves on repeated listenings.
- - -
Chao is an old-fashioned believer in the brotherhood of man, deeply alienated from economic globalization (having traveled through Latin America and Africa he has seen its effects firsthand) and at home everywhere. In Chao's world, the revolution might not be televised but maybe you can dance to it
📄 Fernando Gonzalez/Washington Post
📷 Jamie James Medina
This is Listen ∞ Eclectic music for curious ears.